We are delighted to announce Ultra received three medals for technical excellence at the FPLMA 2022 Print Awards. 
The award presentation dinner concluded this year's FPLMA Conference at the Crown in Melbourne.
In the Digital – Flexible Packaging class, we won gold and silver awards and another gold in the Innovation – Labels and Tags category.
Our innovative award-winning label was created for Drip by Armd. This eye-catching label uses CMYKW colour on a silver substrate coupled with a high-build gloss finish to accentuates the focal point of the design. The overall effect contributes to a premium feel for the brand.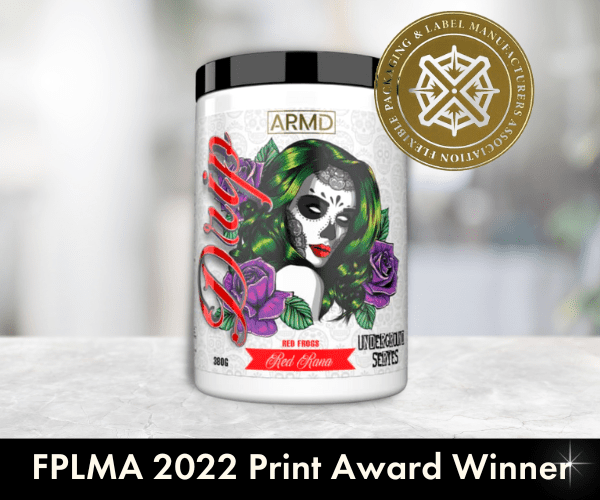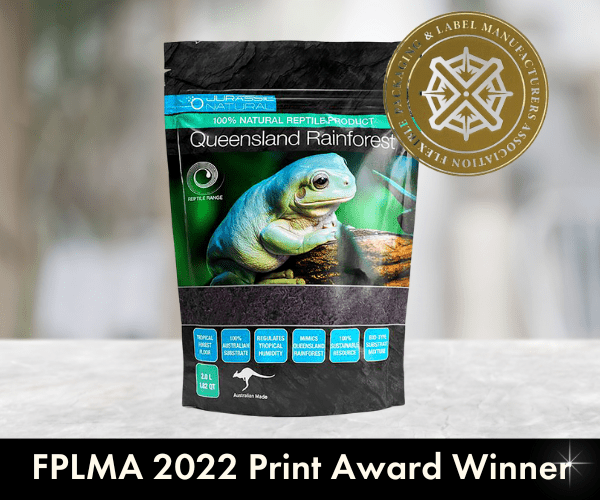 We received a second gold medal for the Jurassic Natural Queensland Rainforest pouch. The high-resolution imagery renders beautifully due to digital print technology. We then used CYMK and premium white to achieve opacity on the transparent substrate. Lastly, a thermal gloss laminate finish adds overall polish and visual impact.
Mt Wilder Berries stand-up pouches boost some of our favourite designs. So we were especially pleased to pick up a silver medal in the Digital – Flexible Package category. The foil packaging material is printed with CYMK on premium white and then finished with a thermal matt laminate. This finish protects the integrity of the design for the life of the product.
The winning entry in each category will now enter internationally recognised packaging competitions, including the World Label Awards.
The Ultra team want to thank the FPLMA for this making this most important industry event possible. Furthermore, we'd like to acknowledge all the generous sponsors for their ongoing support and contributions to the Australian print industry.
Congratulations to all the award winners!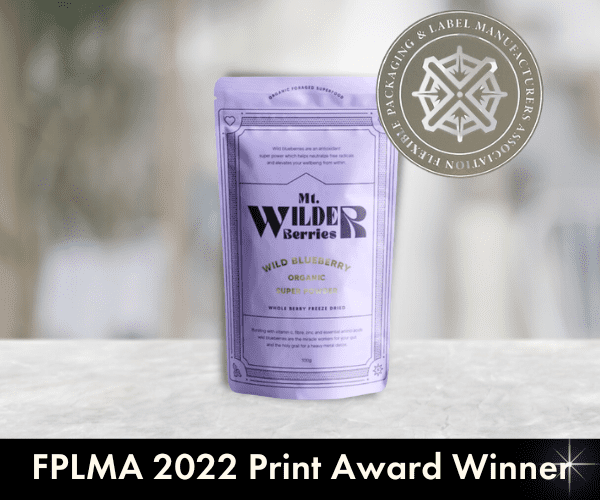 Want to partner with an award-winning team?
Our team of product specialists are available to answer your questions, solve problems, and help create an outstanding labelling or packaging solution for your brand.
If you're ready to partner with an award-winning team, all committed to your success, we'd be delighted to chat.